This health sector-focused report was put together by Virgin Media Business and the Centre for Economics and Business Research (Cebr) to understand the scale of the digital changes implemented during Covid-19 and their impact across the UK.
Clinical Software
Virgin Media Business will provide connectivity and solutions to support the integration of NHS and social care providers after securing Stage 2 compliance certification to the Health and Social Care Network (HSCN).
Infrastructure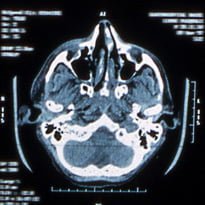 A telestroke service in Lancashire and Cumbria has led to 131 patients being thrombolysed, allowing an estimated 40 more patients to make a full recovery from a stroke.
News
Virgin Media Business may explore the possibility of providing healthcare and therapeutic advice through set-top boxes.
News
South London and Maudsley NHS Foundation Trust is hoping that a new digital network will help it to meet efficiency savings targets by 'insourcing' services for other NHS organisations.
News
Almost one in three people expect to be able to have a consultation with their GP via webcam in ten years' time, according to a survey by Virgin Media Business.
News
NHS Norfolk and Community Health and Care have implemented a new high speed network from Virgin Media Business.
News
A collaborative partnership of eight Lancashire trusts and primary care trusts has chosen Virgin Media Business to create a £9m network to connect 170 healthcare sites. The project will include the delivery of wireless, local area network, voice, remote access service and mobile service and will come with a bespoke service desk to act as […]
News