An Italian trade trial of the Carestream patient portal called MyVue shows an initial patient uptake of 15%.
News
Real-time three-dimensional imaging of cardiac anatomy offers electrophysiologists an improved workflow with new equipment from Philips launched globally at the Boston Atrial Fibrillation Symposium 2013 last week.
News
An interactive e-learning tool has been launched to accompany the COCIR Code of Conduct, aiming to facilitate knowledge and understanding of the key principles.
News
NHS Wales is implementing a facility for automated radiation dose monitoring as part of its picture archive and communication system renewal.
News
The adoption of cardiac imaging modalities lags behind other imaging market segments, according to data from Frost and Sullivan.
News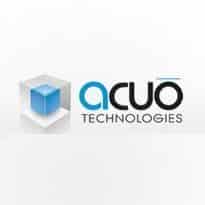 Acuo Technologies has been acquired by Lexmark International and will become part of Perceptive Software.
News
An Antarctic expedition dubbed the coldest journey on earth is taking a Carestream portable imaging system along in case of accidents.
News
A new European e-health action plan, launched by the European Commission this month, aims to boost understanding and uptake of digital solutions such as smartphone medical apps within Europe's healthcare systems.
News
Birmingham Children's Hospital NHS Foundation Trust has implemented two additions to its Agfa Imaging Clinical Information System, including the XERO Technology Viewer, which opens up browser access to images.
News
Siemens launched the latest version of its 3D imaging software, known as syngo.via, at the Radiology Society of North America annual congress last week.
News