Blackpool Teaching Hospitals NHS Foundation Trust has rolled out its Alert electronic patient record to an additional 220 users following the successful use of the system by more than 470 staff in its A&E department.
News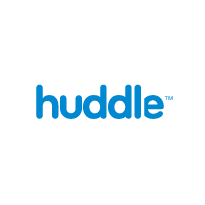 NHS East of England has implemented the Huddle online collaboration application to connect ten NHS organisations.
News
University College London Hospitals Foundation Trust has launched an investigation into a major IT failure that led to its A&E department being closed to all blue light traffic and more than 50% of its operations being cancelled.
News
Patients at the University Hospitals Birmingham NHS Foundation Trust are being given access to their own online medical records.
News
Agfa HealthCare has completed deployments of its systems at University Hospitals of Leicester NHS Trust and Papworth Hospital NHS Foundation Trust.
News
Plymouth ICT Shared Service has worked with iSoft and InterSystems to integrate systems and can now tell community staff when their patients are admitted to hospital.
News
Cambridge University Hospitals NHS Foundation Trust has said that implementing a user driven business intelligence system has allowed it to save the equivalent of a quarter of ts bed capacity.
News
Heart surgeons have criticised other specialities for failing to collect the data on deaths and other treatment outcomes that may help patients decide where to go for treatment.
News
Milton Keynes NHS Foundation Trust will roll out Microsoft's Amalga Unified Intelligence System across the entire trust over the next two months.
News
The TF3 consortium has won a six year contract to provide a remote telemonitoring service to more than 8,000 patients across Northern Ireland.
News