Health and social care is complex and fragmented. One of the biggest digital challenges is to enable data to flow. This hub is dedicated to all aspects of integration, interoperability and standards in health and social care. This ranges from specific technology solutions such as enterprise portals, integration engines and platforms, to interoperability, message and data standards.
UK clinical software suppliers System C and Graphnet have announced they will integrate next generation technologies from Microsoft.
Interoperability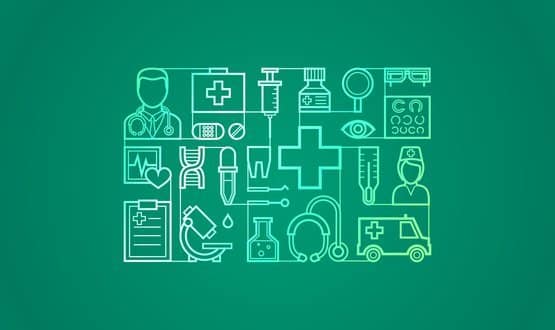 NHS England is concerned about the "varying quality" of IT supporting the roll-out of personal health budgets and integrated personal commissioning.
Interoperability
1
The report, from the National Audit Office, says reticence to share information across health and social care is one three major barriers to integration.
Interoperability
The outgoing US president shares his frustrations around spending billions trying to get health IT systems to talk to one another.
Interoperability
Preventable deaths are going unrecorded in the NHS, and disjointed IT systems are partly to blame, according to a Care Quality Commission report.
Interoperability
At least a quarter of the country's local digital roadmaps are weak on explaining how they will deliver on a paperless vision, a regional NHS England review team has found.
Interoperability
Digital Health News has examined the some of the first STPs released for their digital plans (so you don't have to).
Interoperability
Latest Tweets
In the latest on Nhs.uk website @NHSDigital say it will personalise health advice through location + browser histor… t.co/4ujI6bQYsc
Retweeted by Digital Health
@sheldonline I am hoping to get more clarity from NHS Digi on this, so watch this space.
@sheldonline I'll take you word for it. I suspect there was cookie/history mash-up in the speech.
A nationally funded shared care record is essential for Shropshire, Telford and Wrekin to deliver its local digital roadmap's paperless goals.
Interoperability
The five London 'STP footprints' want at least £300 million to digitally transform health and social care. But NHS national leaders are sceptical.
Interoperability