Nine community and child health providers in the South have signed contracts to deploy TPP's SystmOne, backed with central funding.
News
The outline business case for the South Acute Programme has been approved by HM Treasury and the first procurement is due to launch this summer.
News
TPP has been awarded a long-awaited contract to provide a centrally funded community and child health system to nine organisations in the South.
News
A £28m community and child health systems procurement is out to tender, and should lead to nine Southern trusts receiving one system as a managed service.
News
Six collaborations involving 21 Southern acute trusts have been formed to invest in a variety of new IT systems including e-prescribing, clinical portals and clinical documentation.
News
Representatives from more than 20 Southern acute trusts in line for centrally funded IT systems will attend customer awareness events next month to see what the market has to offer.
News
Funding for an IT system procurement for child and community trusts in the South has been approved by the Cabinet Office.
News
A new IT systems procurement for child and community trusts in the South is in the final stages of government approval and will be centrally funded, the Department of Health has confirmed.
News
BT says it is upbeat about the potential of the multiple ASCC procurements in the South of England, despite missing out on the ASCC community and child health deal.
News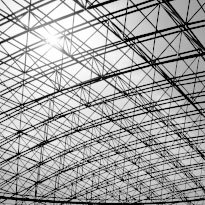 The Department of Health has sent letters to trust chief executives in the South of England asking them to confirm whether they intend to use the Additional Supply Capability and Capacity framework to procure acute systems.
News