The first Southern trust to go live with Cerner Millennium went live in 2005. Nearly seven years on, Rebecca Todd asks what, if any, benefits trusts using the system have seen.
Feature
North Bristol NHS Trust has gone back to paper to process some outpatient appointments as it works to fix issues with its implementation of Cerner Millennium.
News
Conservative MP Richard Bacon has called for a halt to all Cerner Millennium deployments following appointment problems and delays at the latest trusts to go-live with the system – North Bristol and Oxford.
News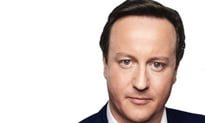 The Prime Minister has said that no changes will be made to CSC's deal under the National Programme for IT in the NHS until the National Audit Office completes its latest investigation into the programme.
News
Government IT services firm CSC has said it expects to sign a new deal with the NHS "in the next few weeks".
News
NHS chief information officer Christine Connelly is looking for a replacement mental health trust to take Lorenzo from CSC, following the withdrawal of Pennine Care NHS Foundation Trust.
News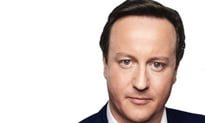 MP Richard Bacon has written to Prime Minister David Cameron, urging him to bring the Cabinet Office into negotiations over the future of CSC's deal for the North, Midlands and East of England.
News
Richard Bacon has renewed pressure on the Department of Health's director general for informatics, Christine Connelly, to prove the value of the contracts signed as part of the National Programme for IT in the NHS.
News
The Department of Health is considering terminating its multi-billion pound local service provider contract with CSC, following the company's continued failure to deliver Lorenzo to the North, Midlands and East of England.
News
CSC is unlikely to deliver on the latest remedial plan that is supposed to show how it will complete its delivery of the latest version of Lorenzo to four milestone sites in the North, Midlands and East of England.
News