Barts Health NHS Trust has rolled out Infinity Health's digital task management platform to record and report on staff self-testing results for Covid-19.
Clinical Software
A digital programme to treat the lasting symptoms of Covid-19 has been developed by clinicians from Barts Health in collaboration with UCL researchers.
Clinical Software
2
Barts Health NHS Trust CIO, Sarah Jensen, and PACS manager, Brian Turner, explain how the trust worked with Sectra to deliver a PACS at NHS Nightingale.
Feature
A portrait of the CIO at Barts Health NHS Trust is to be showcased across the country as part of the NHS birthday celebration.
Health CIO
2
Barts Health has appointed Capgemini to help support its digital transformation though delivering cloud services across multiple providers within it.
Infrastructure
The the CAP-AI programme involves project teams from Barts Health NHS Trust and Queen Mary University of London supporting a SME to deliver a solution.
AI and Analytics
1
Ortus-iHealth helps patients and their clinicians to connect through virtual appointments by computer or mobile phone, rather than face-to-face.
Digital Patient
Staff can use one of the 162 Workstation on Wheels (WOWs) to view real-time data in the trust's electronic health record system.
Clinical Software
1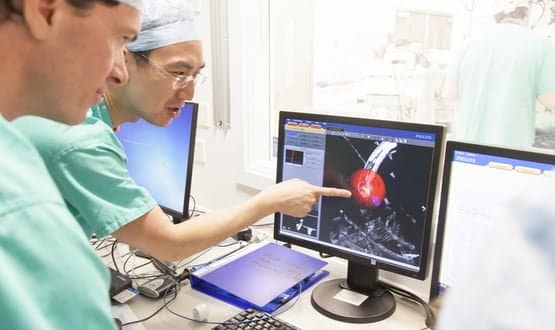 The new procedure involves using software to create a 3D map of the lung, which guides surgeons as they pass a catheter through the patient's mouth and airways in order to reach the tumour.
Clinical Software
2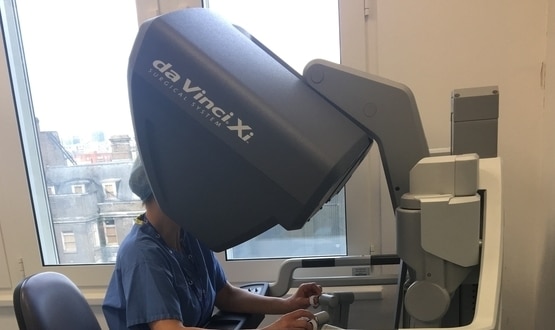 One hundred patients at The Royal London Hospital have befitted from robot assisted surgery since the technology was introduced in 2017.
Clinical Software
1