The the CAP-AI programme involves project teams from Barts Health NHS Trust and Queen Mary University of London supporting a SME to deliver a solution.
AI and Analytics
1
Ortus-iHealth helps patients and their clinicians to connect through virtual appointments by computer or mobile phone, rather than face-to-face.
Digital Patient
Staff can use one of the 162 Workstation on Wheels (WOWs) to view real-time data in the trust's electronic health record system.
Clinical Software
1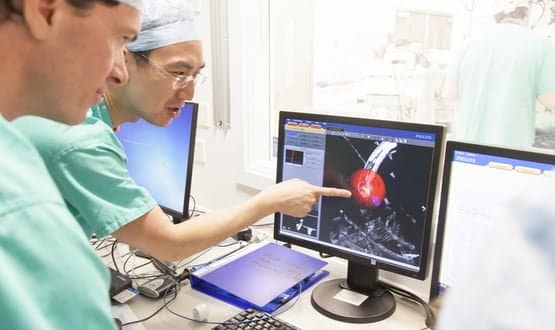 The new procedure involves using software to create a 3D map of the lung, which guides surgeons as they pass a catheter through the patient's mouth and airways in order to reach the tumour.
Clinical Software
2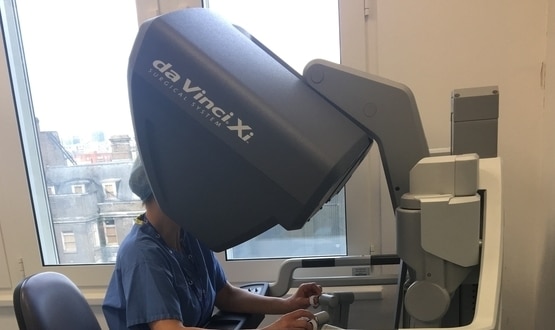 One hundred patients at The Royal London Hospital have befitted from robot assisted surgery since the technology was introduced in 2017.
Clinical Software
1
Anna Knack of RAND Europe looks at how virtual reality and augmented reality could transform the healthcare sector, from improving health outcomes and incentivising healthy behaviour to impacting the job market.
Digital Patient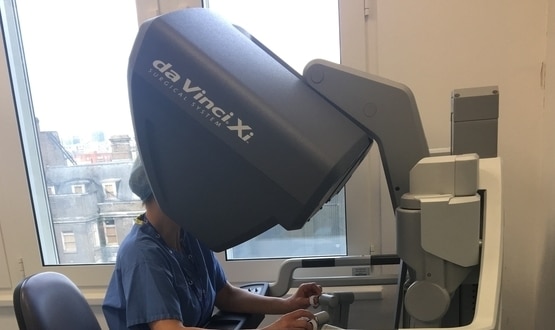 Da vinci robots, which provides minimally invasive surgery for patients, have been introduced at Barts Health NHS trust thanks to £5.5m of funding.
Digital Patient
6
Virtual reality has helped surgeons from across the world jointly operate together on a bowel cancer patient at The Royal London Hospital.
Digital Patient
2
Barts Health NHS Trust has received a multi-million pound grant to buy surgical robots for two of its London hospitals.
Infrastructure
1