East Kent Hospitals University NHS Foundation Trust has become the first trust in England to use Bluetooth patient tracking to improve surgical performance.
AI and Analytics
2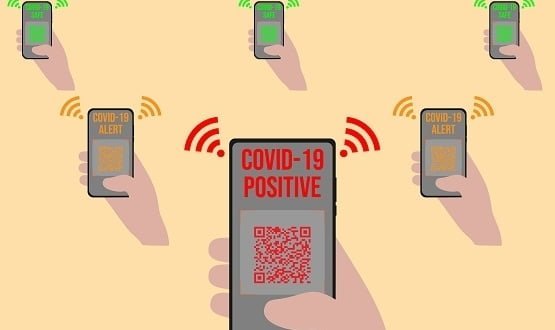 A computing company has raised several concerns with Bluetooth contact-tracing, instead suggesting a system based on QR Codes would be more effective.
News
3
Continua Health Alliance has selected Bluetooth wireless technology as a key standard for its next set of design guidelines.
News
At last year's BT e-Health Insider awards, NHS Choices won the best use of ICT in patient and citizen involvement category, sponsored by Fujitsu, for a new media sexual health initiative in the Humber region.
Feature
International telehealth and personal health system interoperability group, Continua Health Alliance, has announced the launch of the first Continua-certified patient monitor. The device from Nonin Medical is a handheld pulse oximeter with USB, 2500 PalmSAT. Nonin says it plans to offer Continua certified tools across its product lines. After two years of work from more […]
News
Newbury, Berkshire-based, mobile phone giant Vodafone has invested in t+ Medical, a UK provider of mobile health services acccessed across mobile handsets. Vodafone Ventures Ltd, the corporate venture capital arm of Vodafone Group, has made an undisclosed investment in t+ Medical, which specialises in the use of mobile phone-based to transfer patient biometric data as […]
News
The MiLife MiBand A new type of wrist-worn activity monitor has been launched which is said to lead to higher levels of physical activity, contributing to healthier lifestyles. The MiBand wireless activity monitor, uses a three-way accelerometer to continuously track a users' activity levels throughout the day. Data is wirelessly transmitted using Bluetooth and automatically […]
News
Swedish digital pen and paper specialist, Anoto, has partnered with wireless BlackBerry platform developer, PaperIQ, to enable digital pen and paper input to be wirelessly transmitted to the character recognition system. The Anoto Digital Pen Integration Kit for BlackBerry provides users with everything required to integrate Anoto's digital pen technology with a BlackBerry smartphone application […]
News
Continua Health Alliance says the first interoperable personal telehealth products, able to work with each other out 'of the box', will be in stores by year end. The first standards produced by the industry Alliance, including health USB and Bluetooth standards, are due for publication in the next month. Continua is a Intel-championed open industry […]
News
Barmer Ersatzkasse, Germany's biggest health insurance company, has begun to offer its 7m customers mobile phone based fitness monitoring. The monitoring service will become part of the company's prevention programme and can be used to lower insurance premiums. Developed in conjunction with the IT service provider T-Systems, a division of Deutsche Telekom, it features a […]
News