Telehealth is not cost effective, according to a new report on a massive UK trial of the technology.
News
The national Shared Decision Making Programme has today launched five online patient decision aids.
News
BMJ Informatica has launched a software tool to help GPs and commissioners improve the safety and quality of their prescribing.
News
The 3millionlives campaign is not justified by the results of the whole systems demonstrator trials, experts say.
News
Informatica Systems has released an updated version of its Contract+ software to cover the latest changes to the Quality and Outcomes Framework.
News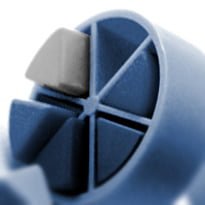 Fresh questions have been raised over the anonymity of de-identified patient data provided through the NHS secondary uses service for use in research trials.
News
The British Medical Journal has launched an iPad app, offering edited highlights of the BMJ in print and online.
News
The BMJ Group has entered the primary care software market with the acquisition of Informatica Systems Ltd.
News
Presenting high quality data to patients is unlikely to directly drive improvements in the quality of care, according to a paper in the BMJ.
News
Patients have found the government's personal health record project HealthSpace neither useful nor easy to use and only a tiny percentage have so far signed up for it, according to a study published today.
News