Health Education England (HEE) is extending its use of BMJ Best Practice, a decision support tool that can integrate with electronic patient record systems.
Clinical Software
The technology is often seen as "like magic" in healthcare but there is little scientific evidence to support its use in screening in breast cancer.
AI and Analytics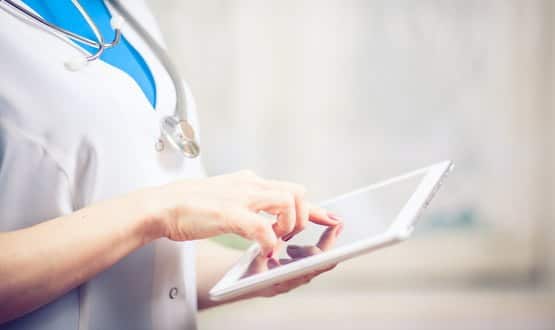 All staff in England can now access BMJ Best Practice, a point of care tool that guides clinicians and healthcare professionals throughout clinical process.
Clinical Software
Strategic leads at both a national and local level will be required to deploy video systems in the face of coronavirus, researchers wrote in the BMJ.
News
Attempts to set-up end-of-life electronic care systems are falling short, with many failing to reach the dying patients that need them, a new paper says.
Interoperability
Digital Health News rounds up the latest industry news, including company announcements, appointments, product launches, and roll-outs.
News
The potential for smartphone apps and wearable devices to have an effect on health outcomes has come under question in an article published by the BMJ.
Digital Patient
Healthcare bosses should be careful when using "unstructured" Twitter feedback to measure the quality of a hospital's care, according to a study done by researchers from Imperial College and Oxford University.
News
BMJ Informatica has pulled its medicines optimisation tool Prescribing+ from the market and suspended the Safety+ product on Emis systems.
News
Worcestershire County Council believes it can save more than £4m with the proven benefits of telehealth, according to its business case.
News