The Health and Social Care Information Centre has confirmed that Accenture is its nominated preferred supplier for the NHSmail service.
Infrastructure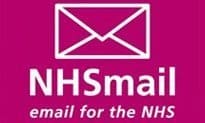 The Cabinet Office has been asked to agree an extension to the current NHSmail contract to allow more time for a replacement to be procured; probably from a single supplier.
News
The Department of Health and the Department of Work and Pensions have announced that local authorities can now securely access NHS Spine services.
News
A trial service that allows people to contact the emergency services by text message has been launched in the UK. The trial system allows users to send a text message to 999 when faced with an emergency. It is hoped that several thousand people will sign up to the trial service. If successful, the trial […]
News
Many NHSmail users could see the size of their mailbox doubled in response to feedback about the service, which will also move onto Microsoft's newest Exchange platform next year. Some 80% of NHSmail accounts were capped at 200Mb at the end of 2007, in preparation for the service's move off its Mirapoint platform and onto […]
News
Connecting for Health's head of the NHSmail programme, Will Moss has told E-Health Insider that the DH agency will decide this month on final timing of announcing its move Microsoft Exchange, with the switch to follow soon after. CfH hopes the planned move to Exchange will re-invigorate the moribund adoption rate of NHSmail, which to date has 153,000 […]
News
NHSmail users are being encouraged to use the system's free text messaging to remind patients about healthcare appointments. Contractors, Cable & Wireless' head of frameworks, Ian Fowler, told E-Health Insider: "Since we launched the NHSmail service, we have seen the use of the SMS functionality grow. Currently we are seeing around 250,000 texts sent across the service […]
News
NHSmail is to migrate to a new message server and infrastructure after suppliers Cable and Wireless signed a contract with infrastructure provider Mirapoint. The new system was piloted on an initial 200,000 accounts. C&W plan to migrate all 1.3m users of NHSmail over the next 12-18 months, and all users will still be able to […]
News
NHS Connecting for Health continues to run its own local version of Microsoft Exchange rather than migrating to NHS Contact, the web-based e-mail service it procured for the health service at a total cost of up to £90m. At Healthcare Computing 2006 last month CfH chief executive Richard Granger castigated NHS trusts for not fully […]
News
E-Health Insider has had a bumper response from NHS staff sharing their experiences of the first week of Contact, the new NHS email system, following last week's news on the problems some readers have experienced. A major frustration appears to be the difficulty or inability to configure Contact to operate within Microsoft Outlook – a serious problem […]
News