Owlstone Medical has presented data at the EASL Congress 2023 demonstrating the progress it has made on breath biopsy tests for detecting cirrhosis.
Clinical Software
AI could help doctors diagnose lung cancer earlier, according to a study led by researchers from The Royal Marsden NHS Foundation Trust.
AI and Analytics
Clinithink and AstraZeneca are using artificial intelligence to help detect early-stage lung cancer to improve patient outcomes.
AI and Analytics
In late August this year John Fox died from cancer, leaving behind an incredible legacy that will continue to have an impact in for years to come.
Feature
6
The study will look at the use of machine learning and AI to assist pathologists in spotting mouth cancer, which has increased by 60% in the last 10 years.
AI and Analytics
This months industry round-up features news that the use NHS Digital's e-prescription service has increased during Covid-19.
News
Clinical, imaging and molecular data will be combined for the first time using AI with the aim of more accurately and quickly diagnosing lung cancer.
AI and Analytics
Cancer Research UK RadNet marks the charities largest ever investment in radiotherapy research and aims to accelerate the development of treatments.
AI and Analytics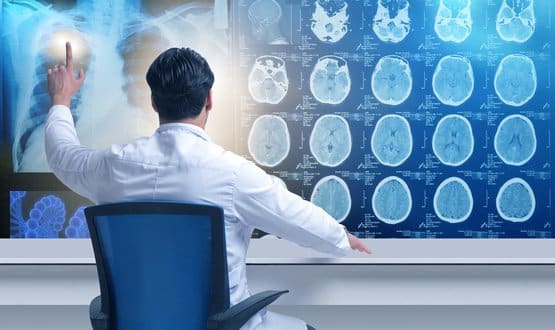 Charities and universities have teamed up to form the International Alliance for Cancer Early Detection to develop new strategies for detecting cancer.
AI and Analytics
Health minister Steve Brine confirmed patients' requests for information not to be shared, through the national data opt-out, would not apply to surveys.
Digital Patient
4