Stephen McMillan, solutions leader at Philips UKI, and Charlotte James, business manager CT, AMI, and radiation oncology talk to Jennifer Trueland about the benefits that AI solutions are bringing to patients, staff, and to the NHS as a whole.
Feature
The government is investing £16 million in AI technologies to help patients manage conditions and increase the speed and accuracy of diagnosis.
AI and Analytics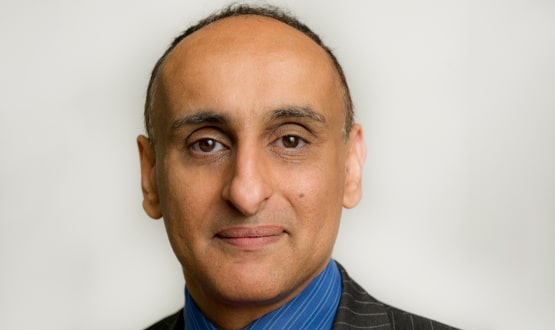 Dr Majid Kazmi, director of innovation for cancer and surgery and deputy medical director, Guy's and St Thomas' NHS Foundation Trust, outlines how digital promises to revolutionise cancer care.
Feature
1
New cancer data from NHS Digital is expected to help researchers understand the impact of Covid-19 on those living with cancer.
AI and Analytics
The UK government has unveiled a 10-year national plan to tackle cancer which includes an increased use of AI and machine learning.
AI and Analytics
3
An update to the Welsh Clinical Portal allows doctors to access genetic testing results, enabling them to make more informed care decisions.
Clinical Software
O'Riordan's powerful opening speech at this year's Digital Health Virtual Summer School was a reminder technology is also a tool to empower patients
Digital Patient
The test uses artificial intelligence to measure proteins present in patients with advanced bowel cancer to help doctors decide on the best treatment.
AI and Analytics
Careology and Lloyds Pharmacy Clinical Homecare have partnered up with the aim of transforming how cancer care is delivered.
Digital Patient
Careology is digital platform that uses wearable technology to monitor cancer patients from the comfort of their own home and provide data to clinicians.
Feature