EHI is launching a national 'Hunt for EPR Exemplars': a search to find the UK hospitals that have made the greatest strides in using electronic patient records to improve patient care.
News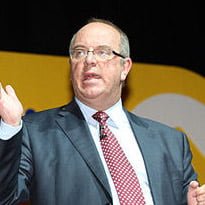 Sir David Nicholson will retire as chief executive of NHS England in March 2014.
News
The National Programme for IT in the NHS has spent two thirds of its original allocation, but one strategic health authority is confident a programme of IT upgrades can still be delivered.
News
NHS informatics in England will move from a "replace all" to "connect all" philosophy, the Department of Health has announced. Informatics planning guidance for 2010-11 says an updated strategic direction for informatics will be developed over the coming months to reflect the change in emphasis. The guidance says a new direction has also been agreed for […]
News
Four out of ten NHS IT staff are expecting their budgets to decrease next year, and a further 36% expect them to be frozen at this year's level.
News
NHS trusts in the South of England are to be offered a choice of systems and to have them funded as part of the National Programme for IT in the NHS.
News
Sarah Bruce talks to Stephen Parsons, IM&T projects manager at Trafford Healthcare NHS Trust.
Feature
E-Health Insider editor Jon Hoeksma on the Operating Framework and the future of the National Programme.
Feature
Local health communities have been instructed to move towards "information-led rather than service-led planning" and to create new structures to plan and deliver the IT needed to do it. Informatics Planning 2009-10, a document published alongside the Operating Framework for the NHS in England 2009-10, further shifts attention from the National Programme for IT in […]
News
Efforts to harness health informatics to improve patient care have been "impeded" by a basic lack of commitment from NHS managers. This is a central message from the British Computer Society's Health Informatics Forum in its response to the government's recent Health Informatics Review. The HIF finds much to praise in the report, although it […]
News