North Staffordshire's community of interest network is expanding to include another 38 GPs and has reduced overall network spend by about £100,000 a year.
News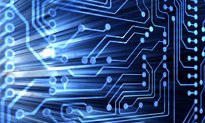 North Staffordshire Information Technology Service is preparing to go live with an upgraded community of interest network (COIN).
News
North West Ambulance Service NHS Trust has created a community of interest network to link its headquarters and ambulance stations. The new infrastructure runs across the NHS' broadband network, N3, and links 141 trust sites in Greater Manchester, Cumbria and Lancashire, and Cheshire and Merseyside. The trust estimates the COIN will save it around £60,000 […]
News
Sue Rushbrook won the Healthcare ICT Champion of the Year award for her work on a voice and data network that has now been integrated with core computer systems.
Feature
Kent informatics staff at Darent Valley A new Community of Interest Network (COIN) at Kent and Medway is helping cardiac surgeons consult with specialists in London, and provide treatment on the same day where appropriate. Cardiac surgeons at the trust regularly consult with specialists in London to decide if angiogram images of the heart show […]
News
Over 7,500 staff working across 160 GP surgeries, health centres and acute hospitals in St Helens and Knowsley, Merseyside, are now connected to a new Community of Interest Network (COIN), enabling healthcare information to be accessed and shared across the region in real time. Deployment of the £4.2m COIN began in July last year and […]
News
All NHS sites in Worcestershire are to be connected to a single Community of Interest Network (COIN) to allow information and data to be shared almost instantly between staff at any time. The Worcestershire health community has signed a five year deal with BT, working in conjunction with Nortel and Microsoft, to create a unified […]
News
St Helens and Knowsley Hospitals NHS Trust have begun deploying a new £4.2m Community of Interest Network (COIN) to link all the healthcare providers in the region. The trust has signed a five year contract with ntl:Telewest Business to provide the community network, which will link 170 sites across the region. Through introducing the new […]
News