The Christie has deployed the CardMedic app to help address communication barriers at the trust and tackle health inequalities.
Digital Patient
A subscription model from Inhealthcare is being used in the Yorkshire and Humber Care Record to alert community nurses if patients are admitted to hospital.
Shared Records
A new digital platform from Acxion is helping pharmaceutical marketers engage with healthcare professionals by using data.
News
Fliss Swift from University Hospitals of Morecambe Bay explores why people should recognise the benefits of patient feedback.
Feature
University Hospitals Sussex is enhancing communication with patients with disabilities with a five-year deal with the CardMedic app.
Digital Patient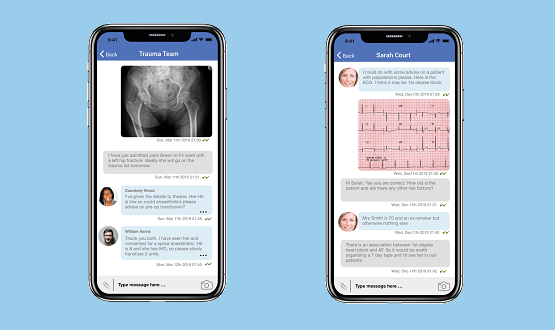 Hospify is expanding its mobile communications app to pharmacy networks and GP practices to help improve the communication of prescribing information.
Clinical Software
Pity Dr John Lockley. Three years ago, he started working for a clinical commissioning group, where the doctors struggle to speak fluent management and the managers struggle with basic doctor. What both sides need for Christmas is a Babel Fish…
CCIO Network
Clinical commissioning groups in Leeds, Blackburn, Somerset and West Hampshire have been selected as pathfinders for the care.data programme.
News
GP and CCIO John Lockley teaches medical students to think about their intended audience before they pen an article. Programmers and computer users could do with following the same advice.
CCIO Network