Cumbria, Northumberland, Tyne and Wear NHS Foundation Trust has been officially recognised as an accredited Global Digital Exemplar by NHS England.
Clinical Software
Cumbria Sexual Health Service (CSHS) is to offer patients the ability to book appointments and order STI self-testing kits online.
News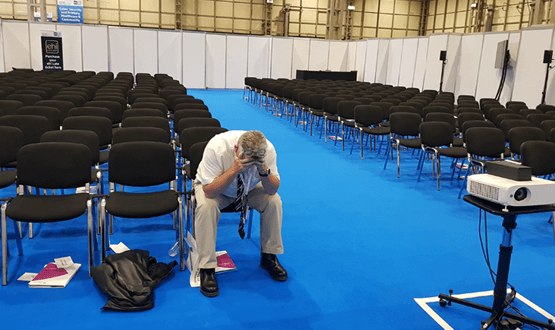 This week sees the retirement of Professor Joe McDonald, who has been child psychiatrist for 30 years and is regarded as one of the country's leading CCIOs.
CCIO Network
4
Cumbria, Northumberland, Tyne and Wear NHS FT is now connected to the Health Information Exchange (HIE) which means users can access mental health data.
Shared Records
Health Call was established in response to growing demand from patients to be able to interact with their personal care records via digital means.
News
This week's healthcare IT round-up focuses on software deployments, ranging from the addition of electronic referrals to palliative care from Cumbria's e-referral service, to another trust rolling out wi-fi for patients.
News
Effective use of digital technology helped Cumbria's healthcare system cope during recent floods that have devastated the region, NHS Cumbria's chief clinical information officer has said.
News
North Cumbria University Hospitals NHS Trust is now able to refer patients to social care services at the "press of a button."
News
Cumbria Partnership NHS Foundation Trust has gone live with a new electronic patient record for sexual health from Inform.
Clinical Software
NHS trusts in Cumbria can now make electronic referrals to social care services if they believe a child is at risk, using the Strata 'air traffic control' system.
News