The Department of Health has launched a website that will let the public compare hospitals in England based on a number of safety indicators.
News
NHS trusts that fail to make use of electronic health records should be hit with higher insurance premiums and a reduced CQC rating, according to a report that also calls for patients to be able to sue if their data is misused.
News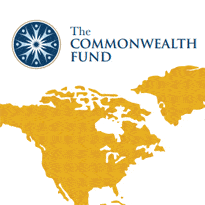 The NHS is the "best" and most efficient healthcare system in the world, partly due to its adoption of information technology, says an international study.
News
NHS England's head of enterprise architecture has underlined the importance of interoperability to trusts putting together 'tech fund 2' bids.
News
Health secretary Jeremy Hunt has urged the NHS to "put its head above the parapet" and make more creative use of technology in a speech to the NHS Confederation.
News
Simon Stevens has told the NHS not to be "gun shy" of technology after its experience with the National Programme for IT.
News
University Hospitals Birmingham NHS Foundation Trust's director of informatics has been elected chair of the Health CIO Network.
News
EHI has launched EHI Live 2014 with a new-look website and a focus on the key areas of innovation, leadership and best practice.
News