The UK's largest integrated Health and Social Care Trust is introducing an RFID tracking system to make it easier to keep tabs on patient records.
Infrastructure
11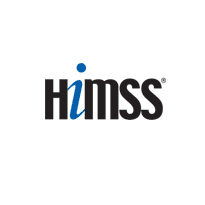 A third of US hospitals say they have begun to install an electronic health record.
News
The first draft criteria for the federal funding of electronic health records as part of the US' recovery plans have been published. The eagerly awaited initial eligibility criteria were published at the end of December by The Centres for Medicare and Medicaid Services and the Office of the National Coordinator. They are set out in a 700-page plan […]
News
Electronic health record and e-prescribing systems deliver benefits such as safer and more convenient services, but only over long periods of time and with a net increase in spending, a major European study has concluded.
News
Electronic records certification body EuroRec has released a profile spelling out the key functionality required for an electronic health records (EHR) to be considered a reliable source of data within clinical trials. EuroRec says the publication of the EHR profile will help promote the use of high quality electronic health records in Europe. The new […]
News
With former Federal Reserve chairman Alan Greenspan on its speaker rota, this year's HIMSS conference was always going to be about money. Neil Versel reports from Chicago.
Feature
The full implementation of a digital US healthcare system, with integrated networked electronic health records (EHR) in all US doctors' offices and hospitals, has been estimated as costing around €97 billion ($150 billion) over eight years. The figure was suggested by Robert Miller, a professor of health economics at the University of California, San Francisco, […]
News
The European Commission has published new draft of interoperability guidelines setting out a roadmap to achieve interoperable electronic health records across the continent by the middle of the next decade. At the heart of the recommendation is the premise that the basic components needed to support cross-border interoperability also apply to the local, regional and […]
News
Over 60 healthcare software companies and organisations from all over the world have gathered together in Spain to test the interoperability of their systems. A total of 700 combinations of system and 1600 tests were carried out over four days in Barcelona in a yearly European 'Connect-a-thon', organised by Integrating the Healthcare Enterprise in Europe […]
News
LogicaCMG has won the £80m contract to fully supply the armed services with electronic health records by 2010, following a four year procurement process. The Defence Medical Information Capability Programme (DMICP) will start piloting at the end of the year and officials expect the first implementations of EHRs for military personnel and their families in […]
News