This week's health IT news in brief covers funding for projects in Wales, the implementation of new technology at trusts in London and Cornwall, and growth for a rota software company co-founded by a former A&E doctor.
News
Go-lives of an e-observations system and an inventory management system lead Digital Health's' weekly catch-up on healthcare IT news.
Clinical Software
Digital Health News rounds up the latest industry news, including company announcements, appointments, product launches, and roll-outs.
News
Ealing Hospital has gone live with a new offline information system that lets midwives keep track of patient data using a mobile tablet device.
News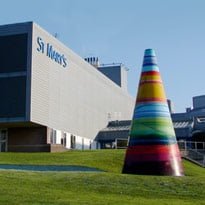 The Isle of Wight NHS Trust is upgrading its maternity information system as part of plans for "smarter data collection" and wider use of mobile solutions.
News
Cardiff and Vale University Health Board is developing a Welsh-specific maternity electronic patient record that could be rolled out across Wales.
News
Wellbeing Software Group, a healthcare technology provider formed of three business units, including HSS, has been acquired by Elysian Capital.
News
EuroKing Miracle has confirmed that is has been acquired by Healthcare Software Systems (HSS). The company faced liquidation by HM Revenue and Customs for non-payment of PAYE contributions. However, it was bought out by HSS before the hearing went ahead at the High Court of Justice's Chancery Division. Mark Sprigg, chief executive officer of EuroKing Miracle, […]
News
EuroKing Miracle today announced that it expects to conclude negotiations to be purchased by Healthcare Software Systems Ltd (HSS), the radiology information system specialists. In an announcement issued after E-Health Insider yesterday reported the company faced imminent liquidation, Euroking Miracle said that it expected to be acquired by HSS. No details were provided of the […]
News
Maternity systems supplier EuroKing Miracle Limited looks set to be liquidated. HM Revenue and Customs filed a petition to wind up the company at the High Court of Justice's Chancery Division in September. The London Gazette has just published a notice saying that the case will be heard next week. EuroKing enjoyed considerable success as a […]
News