The practice-based publicity campaign around care.data is "not adequate" and wider awareness raising activities will take place before extractions begin, the BMA's General Practitioners Committee says.
News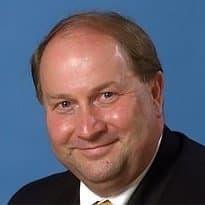 The government should announce a parliamentary inquiry into the chaotic contracting and deployment of NHS 111, a BMA spokesperson says.
News
Dr Chaand Nagpaul has been elected as the new leader of the BMA's GP Committee.
News
GPs are at risk of a "postcode lottery" of IT support that will affect practice performance and ultimately patient care, a negotiator for the BMA's GP Committee warns.
News
GP leaders have called on the government to delay the launch of NHS 111, claiming patient safety is being sacrificed for a political deadline.
News
The Manchester NHS 111 service went into "total meltdown" on its first night and the BMA's General Practitioners' Committee has called for a halt of further go-lives to protect patient safety.
News
The Government's proposed GP contract changes will include new payments for GPs who offer patients online access to their health records.
News
NHS South of Tyne and Wear's GPC+ won the 'most promising IT for GP-led commissioning' category of the EHI Awards 2011 in association with BT. Fiona Barr reports.
Feature
The BMA GPC has become the latest body to come out against the Health and Social Care Bill, and voiced concern about the back-door privatisation of commissioning.
News
The BMA's General Practitioner Committee is to consider its position on NHS 111 after one of its members called for a halt to the programme.
News