Information governance is a major stumbling block to IT innovation and service integration, a Westminster Health Forum heard this week.
News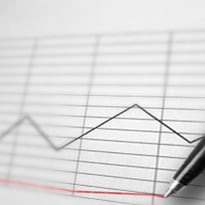 Just 60 patients a month – out of almost 5m with a Summary Care Record – are viewing their SCR via the government's patient portal, HealthSpace.
News
The author of the definitive study of the personal health record portal HealthSpace has attacked the Department of Health's response to the research.
News
Patients have found the government's personal health record project HealthSpace neither useful nor easy to use and only a tiny percentage have so far signed up for it, according to a study published today.
News
Professor Trisha Greenhalgh, author of an independent evaluation of the Summary Care Record and HealthSpace, will be one of the speakers at eHealth Insider Live 2010. In what promises to be a fascinating speech on Monday 8 November, she will outline what it meant to be an independent evaluator of two controversial NHS IT programmes […]
News
The lead author of a critical incident study of the Emergency Care Record in Scotland has said that it shows that the record improves patient care by enabling safer decision making. Libby Morris said the study surveyed three acute receiving units and found that clinical decisions can be more timely, accurate and patient centered when using the ECS. […]
News
A former chair of the BMA's GP IT committee is advising GPs to automatically opt-out all patients from the Summary Care Record.
News
BMA GP representatives are calling on the government to halt the uploading of any more Summary Care Records while a review of the programme takes place.
News
Almost £100m has been spent on the Summary Care Record programme to date, and new figures have shown that 200,000 SCRs were created in just seven days in June, when it was supposedly under review.
News
More than 20,000 Summary Care Records have been viewed out-of-hours via the integrated solution provided by software supplier Adastra.
News