NHS Warrington CCG and Warrington and Halton NHS Foundation Trust are working with HCS to develop a care coordination service to identify high-risk patients and reduce readmissions.
News
The Healthcare Financial Management Association has joined with Net.Orange to create a range of mobile clinical support and business applications.
News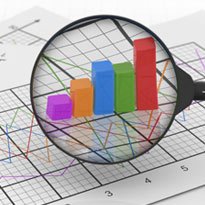 MedeAnalytics has signed contracts with four primary care trusts to deploy its Performance Network service.
News
Torbay Care Trust has become the first health and social care trust to go live with a pathway analytics and reporting system from MedeAnalytics.
News
E-Health Insider's industry news round up for the week ending 11 January 2008. North Yorkshire PCT use digital pen and paper for SAP Anoto partner Ubisys is to roll out digital pen and paper technology to 150 North Yorkshire Adult and Community services staff at North Yorkshire and York PCT to improve their procedures for […]
News
New e-learning modules which help managers to understand NHS finance have been developed by the Healthcare Financial Management Association (HFMA). The modules were written and produced by communication and training specialists, Information Transfer, to help NHS staff understand the requirements of the new Patient Choice and Payment by Results schemes. An HFMA spokesperson told E-Health […]
News