The NHS needs to use international IT standards if it is to make the most of the current drive towards more integrated care, the chair of IHE UK has argued.
News
Open standards are key to achieving the government's aim of integrated digital care records by 2018, says IHE's UK chair.
News
Integrating the Healthcare Enterprise Europe (IHE-Europe) is to hold its annual interoperability testing event in Istanbul next year.
News
Health Level Seven International has announced that it is going to make its standards for the electronic exchange of health information free from 2013.
News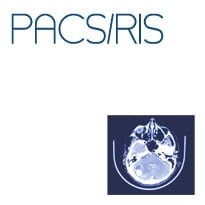 The spring meeting of the UK Imaging Informatics Group heard calls for trusts to think carefully about how to procure new PACS/RIS systems, and advice on what to look for in new contracts.
News
Integrating the Healthcare Enterprise will hold its 11th annual European interoperability testing event, known as the IHE Connectathon, in Pisa, Italy.
News
Engineering the NHS Spine to support an XDS-I based solution for medical image sharing is "possible, but reasonably hard", BT technologists have concluded.
News
Linda Davidson reports from the European Congress of Radiology.
Feature
The tenth annual IHE European Connectathon will be take place in Bordeaux, France, 2-16 April 2010. The Integrating the Healthcare Enterprise (IHE) interoperability testing event will bring together around 300 information technology engineers from 90 companies to enable them to assess the interoperability of applications used in health information systems. At the IHE Connectathon all companies implementing […]
News
Malcolm Newbury of IHE UK says it's time to break out of Groundhog Day and find a new way of doing interoperability in the post NPfIT world.
Feature