New Data Management Integration Centres, being developed within the NHS Commissioning Board, will have to become part of the Health and Social Care Information Centre to operate legally.
News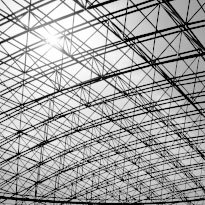 The NHS has been told that it should be using the Secondary Uses Service as the "standard repository" for health service data by April 2012.
News
The future of Dr Foster Intelligence, the UK's best known provider of hospital performance information and analysis, is under review by KPMG on behalf of the Department of Health and Dr Foster Holdings LLP.
News
The NHS Information Centre has come out of the Department of Health's arms length body review with a promise that it will be put on a firmer statutory footing and given new responsibilities.
News
The new NHS white paper promises an information strategy for the NHS this autumn, but a report from the National Quality Board provides clues to its content.
News
The Department of Health has confirmed that BT's new local service provider deal for London is one of the contracts that will be reviewed by the new government to ensure value for money. A joint Treasury and Cabinet Office Efficiency and Reform Group, led by Paymaster General Francis Maude, is examining all new contracts worth […]
News
An independent report into the scandal at Mid Staffordshire NHS Foundation Trust has called for an "impeccably independent and transparent source" to be set up to produce comparative statistics for the NHS.
News
US-based healthcare intelligence company IMS Health has been chosen to produce clinical indicators for the NHS Choices website, taking over from Dr Foster Intelligence. The NHS information Centre issued a tender for the production of indicators for NHS Choices after completing a review of the use of indicators such as hospital standardised mortality ratios. The […]
News
The Dr Foster Hospital Guide 2009 has named 12 NHS trusts that it says have significantly underperformed on its new measure of patient safety. The guide, published over the weekend, identifies patient safety as the single most important element of hospital care. For the first time, it has introduced a Patient Safety Score, awarding scores of one to […]
News
Brian Derry from the NHS Information Centre reflects on the coming financial crunch and how informatics can help the NHS through it.
Feature