The latest Digital Health Unplugged looks at the importance of collaboration between suppliers and the benefits it brings the digital health market.
News
Solving interoperability is not "a technical problem, it's a social problem", the co-chair of INTEROPen, David Hancockk, has told Digital Health News.
Interoperability
5
David Hancock said interoperability is "nowhere near" where it needed to be, highlighting "late and incomplete" standards definitions from the NHS.
Interoperability
2
INTEROPen said independence from central bodies would put it in a stronger position to solve the interoperability priorities of the NHS and social care.
Interoperability
1
Digital Health News understands that NHS Digital is set to appoint co-founder and co-chair of the INTEROPen standards group, Dr Amir Mehrkar.
News
5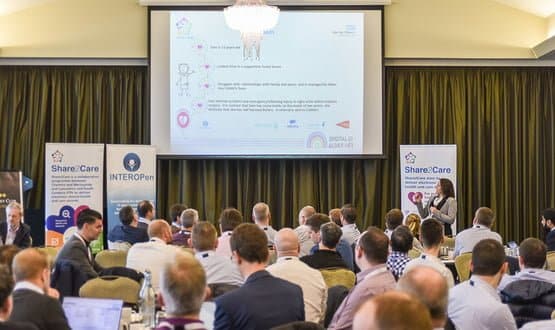 More than 130 people attended the Share2Care event, including 20 NHS suppliers and representatives of 15 trusts from all over the country.
Digital Patient
2
The new secretary of state for health and social care has placed interoperability at the heart of his vision for the NHS. So is the long-standing nut of information sharing between systems about to be cracked? Jennifer Trueland investigates.
Interoperability
15
Bristol City Council is using a Care Connect FHIR API to link its substance abuse management system with the city's shared care record programme.
Interoperability
The CCIO Network, the national best practice community of NHS clinical informatics leaders, has updated its 2015 Newcastle Declaration on interoperability in response to feedback from the health and social care specialist group of the trade body techUK.
CCIO Network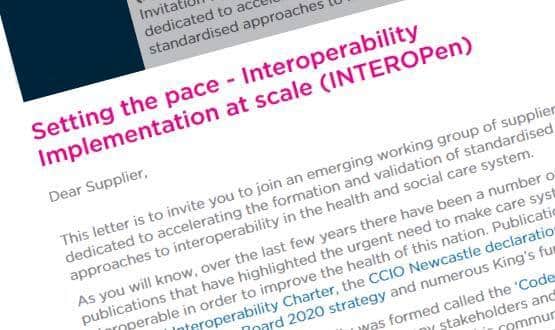 A supplier-led interoperability group has been launched to promote the exchange of data across healthcare through the adoption of open standards.
Interoperability