CSC has won its fourth trust under the government's interim agreement with the company.
News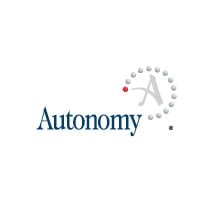 Ipswich Hospital NHS Trust is to be the first in the UK to trial Autonomy's Auminence software; which is described as 'meaning based technology' and provides clinicians with decision support.
News
Kainos has announced that the electronic discharge summary solution that it has been developing with Ipswich Hospitals NHS Trust has passed NHS Connecting for Health's Interoperability Toolkit proof of concept trials. Kainos formed a consortium with Intersystems to take part in the PoC for electronic discharge summary solutions. Although it was not mandatory for the […]
News
Clatterbridge Centre for Oncology NHS Foundation Trust has signed a deal with Kainos to implement its electronic document management system alongside its Maxims' web-based electronic patient record.
News
West Suffolk Hospital NHS Trust has signed a deal with Kainos to transform more than 40m paper case file pages into electronic documents over the next two years.
News
The Ipswich Hospital NHS Trust has developed its own software to enable staff to record patient data for stroke patients from multiple disciplines.
News
Consulting company Kainos and infrastructure software provider Autonomy have launched an electronic document management system following a successful implementation at Ipswich Hospitals NHS Trust.
News
Kainos has signed a £1m contract with Ipswich Hospital NHS Trust to convert its paper casenotes into electronic format using its electronic document records management solution (EDRM). The contract which includes licences for the core software Meridio EDRM and autonomy scanning and services for the development and implementation of the system, will see trust staff […]
News
University Hospitals of Leicester NHS Trust has carried out the first phase of the deployment of an interim order communications system supplied by iSoft, delivered by Computer Sciences Corporation. The implementation – initially to a small number of wards – is the first time under the National Programme for IT in the NHS that local […]
News
Ipswich Hospital NHS Trust, has experienced persistent problems getting its new Computer Sciences Corporation (CSC)-provided iSoft iPM patient administration system and iCM clinical software to communicate with clinical requests sent from iCM not being picked up by iPM. The trust went live with the new systems, provided by CSC under the NHS IT programme, over the […]
News