Using Better's openEHR and the Better Meds software solution the agreement aims to integrate services across the 1.8 million population it serves.
News
1
The Lancashire Person Record Exchange Service enables clinicians to share patient records and notes with other health and care organisations electronically.
Shared Records
Digital Health News spoke to Philip Graham, digital programme lead at Healthier Lancashire and South Cumbria ICS, spoke about the digital rebook project.
Clinical Software
An NHS test bed in Lancashire is to test innovative technologies for patients with conditions such as chronic obstructive pulmonary disease, atrial fibrillation and diabetes; with different risk cohorts trying different ideas.
Digital Patient
Lancashire Care NHS Foundation Trust has spent £1.5 million on consultancy firm Ernst and Young to improve its performance management and reporting functions after a series of failures in the area.
AI and Analytics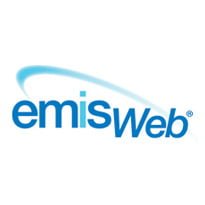 Urgent care doctors and pharmacists at East Lancashire Hospitals NHS Trust are accessing key information from the patient records of 91 GP practices using EMIS Web.
News
Lancashire Teaching Hospitals NHS Foundation Trust has successfully implemented Ascribe's Web Pharmacy in its two hospitals.
News
A collaborative partnership of eight Lancashire trusts and primary care trusts has chosen Virgin Media Business to create a £9m network to connect 170 healthcare sites. The project will include the delivery of wireless, local area network, voice, remote access service and mobile service and will come with a bespoke service desk to act as […]
News
East Lancashire Financial Services is expanding its reach across the UK in partnership with business software provider, COA Solutions. East Lancashire Financial Services provides NHS organisations with accounting, financial management, procurement, ESR payroll, online expenses and other shared service solutions. Historically, it has focused on the provision of shared services to NHS organisations in the North West, but […]
News
The British Medical Association is getting ready to step up its opposition to the roll-out of the Summary Care Record as NHS Connecting for Health confirms that some patients have received information packs meant for others.
News