Cambio will deliver real-time dashboards which can help forecast demand on NHS services as well as helping identify pressure points in the system.
Clinical Software
1
Over 2000 members of staff can now access digital referrals, community and inpatient records of its 202,080 patients via the Servelec RiO clinical system.
Clinical Software
1
The clinical system is being rolled out in a 'phased' deployment over nine months at Pilgrim Hospital in Boston and Lincoln County Hospital, as well as five satellite clinics and a number of community sites in Lincolnshire.
Clinical Software
Dr Sue Elcock, the trust's medical director, told Digital Health News that would begin piloting would begin piloting Civica's system on a specialist forensic unit some time between "August and September", which ties into the go live date of the trust's Servelec electronic patient record.
Clinical Software
Lincolnshire Partnership NHS Foundation Trust is rolling out a new electronic patient record system for mental health services, supplied by Servelec HSC.
Clinical Software
A rural northern county is benefiting from an online psychological family therapy service for patients with severe mental illness and their families.
Clinical Software
Path Links, a pathology service for Lincolnshire, is to upgrade to digital pathology in a bid to enhance cancer diagnostics.
Clinical Software
Thirteen health and social care organisations in Lincolnshire will use an InterSystems portal to share patient information.
News
Lincolnshire Community Services has implemented TPP's SystmOne software for out-of-hours, the healthcare IT supplier has announced.
News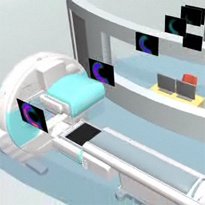 Siemens Healthcare has identified the Pilgrim Hospital in Boston, Lincolnshire, as the first European customer for its Symbia.net clinical workflow server.
News