Staff can create a graphical representation of their ward, allocating and moving patients between beds using a "drag and drop" system.
Clinical Software
The EPR team at Liverpool Heart and Chest Hospital NHS Foundation Trust has named their baby Elsa Penelope Rose. Two years on from her birth, Thomas Meek goes to see how she is developing.
Clinical Software
Wrightington, Wigan and Leigh NHS Foundation Trust has chosen Allscripts as its preferred supplier for a new electronic patient record system to provide clinicians with a "heads-up display" of real-time information.
News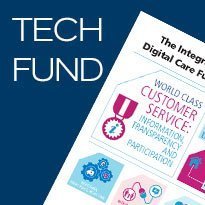 NHS trusts in England are at varying stages of readiness for the £240m second round of NHS England's technology fund, with the deadline for applications closing in less than a week.
News
Allscripts wants to work with trusts that know what success looks like, the company's managing director for Europe has said, as the supplier looks to win more trusts in the UK.
News
Johan Waktare reflects on the irritating advice to "keep it simple, stupid"; and argues that things aren't always that easy. Sometimes, power and elegance matter.
Feature
Johan Waktare, the clinical lead for IT at Liverpool Heart and Chest Hospital, reflects on whether: "A rose by any other name would smell as sweet."
Feature
Johan Waktare has put some money behind his New Year resolutions. But often, a simple commitment to doing something different is all that is needed to achieve a big change.
Feature
Liverpool Heart and Chest Hospital went from paper heavy to virtually paper-free in June, but that doesn't mean there isn't a lot of work still to do on its Allscripts electronic patient record. Lis Evenstad reports.
Feature
Johan Waktare says an EPR won't soothe a row or cook breakfast, but it will fundamentally change the way healthcare is delivered – as long as it is approached in the right way.
Feature