John Lockley is looking for some simple, computer assisted ways to help his GP colleagues prescribe and refer effectively – and to help his clinical commissioning group to save money.
Feature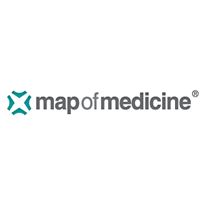 Map of Medicine has launched a referral management system that integrates with GP IT systems to allow instant access to pre-populated referral forms and referrals guidance.
News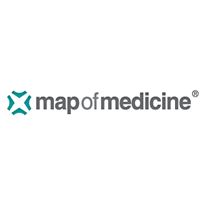 Three Leeds clinical commissioning groups are aiming to improve the quality of musculoskeletal referrals by adding local pathways to the Map of Medicine.
News
Use of Map of Medicine in primary care has led to a significant reduction in inadequate referrals from GPs, according to a new study.
News
Out-of-hours clinicians using the Adastra system can now access the Map of Medicine clinical reference tool directly from Adastra's On-line Clinician module. Adastra and Informa have completed a joint development project which enables clinicians working out of hours to have integrated access to the Map of Medicine. Clinicians highlight the word or words within Adastra […]
News
Map of Medicine, an NHS-funded knowledge management tool, is partnering with the new NHS Choices website to provide patients with access to its Healthguides clinical information. Healthguides has been created by more than 500 doctors and nurses to give users the same in-depth clinical information used in the NHS, in charts. The website will aim […]
News
Clinical decision support specialist, First DataBank Europe has secured contracts to add its systems to the Map of Medicine and Siemens' Soarian electronic patient record system. Siemens and FDBE have already worked together in America, and will now collaborate to integrate the decision support system into the UK version of Soarian. Siemens' IT solutions business […]
News
CSC has confirmed that it will continue to work with Accenture's main software sub-contractors in the North east and Eastern NHS regions, and it plans to continue to deploy systems from The Phoenix Partnership into primary and community care. Andrew Spence, the solutions director for CSC Alliance, told EHI Primary Care that following last Thursday's […]
News
Informing Healthcare, the Welsh NHS IT programme, has announced that it has secured Map of Medicine, a web-based clinical pathways and knowledge sharing tool, for deployment across Wales. The tool can be used by healthcare professionals to view clinical pathways across several disciplines, including A&E, mental health and palliative care. Managers and commissioners can use […]
News
Connecting for Health's (CfH) latest deployment figures indicate that almost 2,000 systems had been deployed by the programme as of the beginning of September. The figure represents an increase of over 800 deployments since the beginning of August, reaching a grand total of 1,864. However, a closer reading of the figures reveals that almost all […]
News