The Cabinet Office has released an open data white paper and relaunched its flagship data portal – which includes new health datasets – as it aims to deliver a "21st century democracy."
News
NHS chief information officer Christine Connelly is looking for a replacement mental health trust to take Lorenzo from CSC, following the withdrawal of Pennine Care NHS Foundation Trust.
News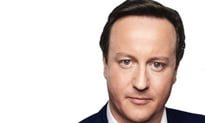 MP Richard Bacon has written to Prime Minister David Cameron, urging him to bring the Cabinet Office into negotiations over the future of CSC's deal for the North, Midlands and East of England.
News
BT announced today that it has struck a deal with the UK government covering all its central government contracts.
News
The Department of Health has confirmed that BT's new local service provider deal for London is one of the contracts that will be reviewed by the new government to ensure value for money. A joint Treasury and Cabinet Office Efficiency and Reform Group, led by Paymaster General Francis Maude, is examining all new contracts worth […]
News
Isabel Healthcare has announced a release of its new clinical decision support software designed to help reduce misdiagnosis in all major sectors of healthcare. "For us this is a very big issue. When people look at patient safety, they tend to talk about medication errors. Misdiagnosis is much higher," Jason Maude, CEO of Isabel Healthcare, told E-Health […]
News
Isabel Healthcare has received a £1.7m funding boost to further develop its paediatric decision support software for the US market and to finalise an adult version of the software. Isabel, a diagnostic tool for paediatricians, uses pattern recognition to give alternative and likely diagnoses given lists of symptoms. It works with a series of medical […]
News
Funding totalling £127,000 over three years has been awarded by the Department of Health to develop the ISABEL paediatric diagnosis tool for use with adults. The grant will be matched by an equal contribution from the Helen Hamlyn Trust. The award-winning, web-based decision support tool has been evaluated for paediatric use and passed an important […]
News