A winter pressures business intelligence tool developed at Ipswich Hospital with Medeanalytics is providing an early warning system for capacity shortfalls and enabling the trust to develop alternative provision.
AI and Analytics
Digital Health News rounds up the latest industry news, including company announcements, appointments, product launches, and roll-outs.
News
Dr Mark Davies, former medical director at the Health and Social Care Information Centre, has joined health analytics firm MedeAnalytics as European medical director.
News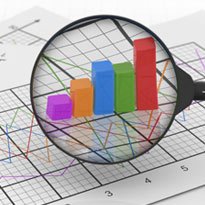 MedeAnalytics has signed contracts with four primary care trusts to deploy its Performance Network service.
News
Torbay Care Trust has become the first health and social care trust to go live with a pathway analytics and reporting system from MedeAnalytics.
News
Derby NHS Trust gets EDS from Sunquest ICE Derby Hospitals NHS Foundation Trust has signed a deal with Sunquest ICE so it can use its electronic discharge summary solution across NHS Derby City and NHS Derbyshire County. ICE allows medical staff to compile discharge letters and then dispatch them electronically to GPs. The trusts has […]
News