A new electronic patient records tool has been developed by TPP to make simulation training easier for healthcare students.
News
3
This month's industry round-up includes two UK based students entering a global medical hackathon, Brexit causing health data fears and a Liverpool hospital showing off its technology in the Middle East. 
News
1
University of Leicester Medical School will be the first in the UK to teach students how to hold online consultations as part of its curriculum.
News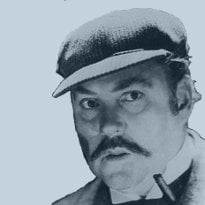 Medical students in Cleveland will use IBM's Watson to analyse challenging medical cases as the company looks to advance the supercomputer's use in medical training.
News
More than 500 medical students at the University of Leeds have been given iPhones so they can access progress files, assessment modules and educational tools as part of their studies.
News
Medicine students starting at Stanford University School of Medicine will this year be given an iPad as part of a trial programme in integrate the mobile device into medical education.
News
The BMA has told its members it will 'critically engage' with the consultation on the white paper which it has described as good in parts.
News
Doctors are to be formally tested on their knowledge of medicines before they graduate, it has been announced. The British Pharmacological Society (BPS) says that prescribing is the core business of the NHS, but skill levels have lagged for too long and known problems have not been addressed. The Society says current training in prescribing […]
News
The BMJ Group has bought OnExamination.com, a specialist website dealing with online exam preparation for doctors, medical students and other healthcare professionals. The website will be integrated into BMJ Learning which provides online learning modules and masterclasses for 95,000 registered users. BMJ claims it is the UK market leader in clinical events for general practice […]
News
The Information Commissioner's Office has found the Department of Health in breach of the Data Protection Act following an investigation into a security breach in the Medical Training Application Service (MTAS) website, and warns the department faces potential prosecution. The ICO yesterday warned the DH of possible future prosecutions following the May security breach on […]
News