The Electronic Prescription Service is now responsible for fulfiling 95% of all prescription requests, with 2021/22 seeing it dispense 996 million items.
Digital Patient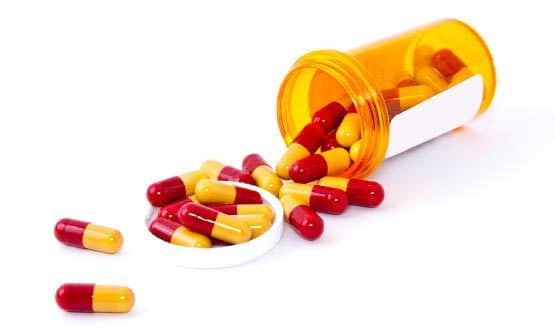 All prescription medicines will need to carry a barcode on their packaging to reduce the risk of counterfeit and unsafe drugs entering the healthcare system following new European regulations.
Infrastructure
NHS England has updated its dashboard to encourage clinical commissioning groups to improve the use of medicines.
News
Darent Valley Hospital has reduced the average time taken to dispense patient discharge medicines from four hours to 15 minutes using a new handheld mobile printing solution from Episys.
News
The Care Quality Commission has warned that the NHS may be failing to prevent harm to patients by failing to share information when they move between services. The findings come in a report by the watchdog called 'Managing patients' medicines after discharge from hospital', based on a national study that visited 12 primary care trusts […]
News
Siemens IT Solutions and Services and the European Federation of Pharmaceutical Industries and Associations (EFPIA) have launched a medicine coding pilot project to help to combat counterfeit medicines. The pilot, which is being carried out in Sweden, aims to introduce standardised coding and identification solutions throughout the pharmaceutical sector in Europe. The project will test […]
News
The EU executive's decision not to legislate against online pharmacies is a major omission in its plans to fight counterfeit medicines, the politicians responsible for pushing a new law through the European Parliament have said. Speaking at a meeting of industry groups in the European Parliament, German Member of the European Parliament (MEP) Jorgo Chatzimarkakis, […]
News
High street pharmacy giant Lloydspharmacy is rolling out 300 'virtual GPs' to enable customers to consult a doctor remotely and pick up a prescription immediately. The service is an extension of the online doctor service Lloydspharmacy already offers on its website, run by Dr Thom. Customers going into 300 Lloydspharmacy outlets will be able to […]
News
Birmingham OwnHealth has just seen its active membership top 3,000 for the first time. The telephone help service is a partnership between NHS Birmingham North and East, Pfizer Health Solutions and NHS Direct. It offers one to one support for people living with long term medical conditions, such as diabetes, coronary heart disease and lung […]
News
Community pharmacists and other groups of NHS workers will be made exempt from the national requirement to use the NHS Number from next month because they cannot trace or store NHS Numbers. The National Patient Safety Agency is expected to publish an official statement confirming that healthcare providers including community pharmacists, community nurses, dentists, optometrists […]
News