Two senior figures at the British Medical Association have said they will step up the organisation's lobbying activity once the Health Bill is published.
News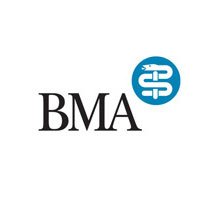 More than 110 GPs have signed an open letter in the British Medical Journal criticising the leadership of the BMA and its stance on the NHS white paper reforms.
News
The BMA has criticised the government's plans to overhaul the NHS in England, saying they contain "much that would be potentially damaging" to the health service.
News
The BMA has told its members it will 'critically engage' with the consultation on the white paper which it has described as good in parts.
News
The editor of EHI Primary Care surveys GP views of this week's white paper.
Feature
The British Medical Association has written to the government calling for the roll-out of the Summary Care Record to be suspended.
News
The BMA has rejected demands to abandon Choose and Book if it cannot be made fit for purpose within a year. BMA Council chairman and Yorkshire GP Dr Hamish Meldrum told the association's annual meeting that it would be "madness" to adopt such a stance. The meeting backed a motion from Redbridge and Stratford division […]
News
The British Medical Association (BMA) is to work with the UK government and the World Health Organisation to control internet sales of medicines. Concerns have been raised by the UN and the World Health Organisation that some drugs sold over the Internet are counterfeit and potentially harmful. Dr Hamish Meldrum, Chairman of BMA Council, said […]
News
The British Medical Association (BMA) has told the Department of Health (DH) that it wants to see no further rollout of the Summary Care Record beyond the early adopter sites until the independent evaluation has been completed and ways forward agreed. It says it will advise doctors outside the early adopter primary care trusts (PCTs) […]
News
GP representatives have voted against a boycott of Choose and Book and left it up to individual practices to decide if they want to stop using the e-booking system. The British Medical Association's General Practitioner Committee (GPC) last week narrowly voted against a proposal that GPs should stop using Choose and Book as part of […]
News