A health board in New Zealand confirmed on May 18 that it has been hit by a cyber security incident which has affected five hospitals.
Cyber Security
1
We have gone international for our next 60 Second Profile. Elf Eggiman, a clinical informatics analyst at healthAlliance, explains more about her role.
Health CIO
The latest Digital Health Unplugged is now live – this time taking a look at New Zealand's response to Covid-19 and the lesson learned.
News
The deputy director for general data and digital at New Zealand's Ministry of Health has said the coronavirus pandemic has been a "wild ride".
News
This week's industry round-up includes the news that all trusts are now members of GS1 UK and some interesting wins for UK companies abroad.
News
A devastating earthquake helped a New Zealand health board implement an electronic shared care record for its patients.
News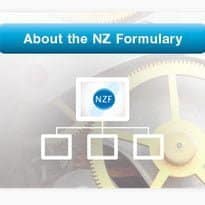 New Zealand has launched an entirely digital national formulary based on the British National Formulary, in the first partnership of its kind for the BNF.
News
An international study has shown that programmes that use text messaging to help people stop smoking can double the chances of them being able to kick the habit for up to a year. The study involved 2,600 people taking part in four trials conducted in Norway, New Zealand and Britain where text messages were used […]
News
Google has expanded its Flu Trends tracking tool to include 16 more countries. The company, which launched the free tool in the US in November 2008, had already made the tool available in Australia, New Zealand and Mexico. The latest expansion means it is now tracking the spread of influenza across Austria, Belgium, Bulgaria, Canada, […]
News
Dutch innovation agency, TNO, has published a 'robo roadmap' on the way forward for robotics in the medical and health arena for the next fifteen years.
News