Clinical commissioners are unhappy with the NHS' commissioning support programme and say they are being given little choice of provider, a survey reveals.
News
Clinical commissioners feel a lack of engagement with NHS 111 which they believe is another example of top-down policy rather than local innovation, the NHS Alliance has said.
News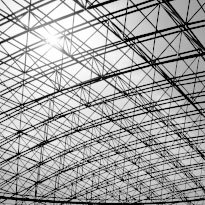 Money tied up in NHS reorganisation may leave GP commissioning consortia with little leaway to employ outside agencies, according to the NHS Alliance.
News
The number of GP commissioning consortia that will be formed as primary care trusts are scrapped is likely to be as low as 350, research suggests.
News
Primary care trust staff who will be needed to make GP commissioning consortia work are already leaving the NHS, MPs have been told.
News
Growing concerns about the government's plans to overhaul the NHS have been presented to health secretary Andrew Lansley ahead of the Conservative Party's health debate today.
News
The NHS Alliance is advising GP commissioners and primary care trusts to get consortia up and running as soon as possible. Dr Mike Dixon, chair of the NHS Alliance, whose membership includes PCT managers and clinicians, said time was of the essence. He told a meeting of 180 GPs at a practice-based commissioning event: "As […]
News
GP consortia are likely to look to the independent sector to meet their IT and information needs for commissioning, according to the NHS Alliance.
News
The discharge summary target The NHS Alliance says hospital discharge information has got worse over the past three years, based on the results of its latest nationwide survey of GPs. The survey found 57% of responding GPs had seen patient safety put at risk in the past year because of poor discharge information. And seven […]
News
The vast majority of NHS hospitals look set to miss the government's target for delivering discharge summaries to GP practices within 24 hours from next April.
News