The health service needs to ensure that fear of the risks of technological innovation don't slow the pace of change, Dr Tim Ferris told a Rewired audience.
News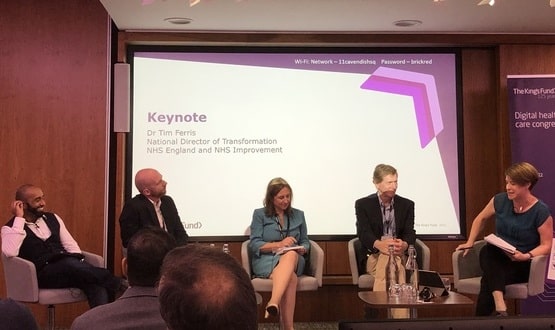 Dr Tim Ferris has claimed that the NHS as an organisation is too static and must learn from itself and from others internationally.
News
NHS organisations can bid for funding of up to £500,000 to support the delivery of digital projects that support patients at home.
News
May's edition of Movers and Shakers features plenty of appointments across a number of organisations such as Black Country Healthcare NHS Foundation Trust.
News
The former CEO of NHSX, Matthew Gould, left NHS England and Improvement at the end of April 2022, Digital Health News has learned.
News
4
Two senior national CIOs will be unpacking the national agenda of levelling-up and more at Digital Health Summer Schools 2022.
News