Guernsey is extending its TrakCare electronic patient record system to 900 social care workers.
News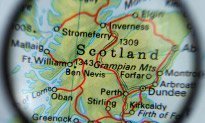 NHS Ayrshire and Arran has slowed down its roll-out of TrakCare following feedback from clinicians on phase one of the go-live.
News
Brighton and Sussex University Hospitals NHS Trust is planning a three-year roll out of its electronic patient record system starting in A&E next September.
News
Sunquest Information Systems, which supplies order communications and other lab messaging software to GPs and NHS trusts, has been bought by a US conglomerate.
News
The Royal Cornwall Hospitals NHS Trust has implemented a new order communications system from IMS Maxims across 12 of its sites on the mainland and the Isles of Scilly.
News
Cambridge University Hospitals NHS Foundation Trust has announced it is working with workflow solutions company Carefx to pilot a proactive pathology results system.
News
Royal Devon and Exeter NHS Foundation Trust has chosen System C as its supplier for order communications and electronic prescribing, as key elements of a new electronic patient record system.
News
Royal Devon and Exeter NHS Foundation Trust has gone out to tender for the "first elements of a tactical electronic patient record" with the vision of implementing a full EPR by 2014.
News
NHS National Services Scotland is to make a decision on whether the recently announced Patient Management System contract should be widened to become a national system to cover all NHS boards in Scotland. NHS NSS, which procures IT software on behalf on Scotland's 14 health boards and eight special health boards, selected InterSystems as its […]
News
Jon Hoeksma talks to the new chair of BCS Health about the past and future of the National Programme for IT in the NHS.
Feature