Remote monitoring is fast becoming central to the health service's hopes of squaring the circle of increased demand for healthcare and staff shortages. For health tech company Entia, offering remote monitoring for cancer patients is a way of both saving resources and harnessing data that will allow it to improve care pathways.  "We want to […]
News
Following the implementation of Bookwise Solutions' software, Leeds Children's Hospital has increased the number of outpatient department clinics.
Clinical Software
Ahead of his session at Rewired 2022, Tom Whicher explores how patient-initiated follow-up could help change the face of outpatient care.
Feature
Using DrDoctor's tools patients can now view hospital letters online and take part in video consultations from their smartphone, tablets or laptops.
Clinical Software
The Rotherham NHS Foundation Trust has selected Intouch with Health to help deliver a digital transformation of its outpatient department.
Digital Patient
The Royal College of Physicians found a low uptake in digital solutions in outpatient appointments, despite 70% of GPs agreeing video should be used.
Digital Patient
7
Dame Gill Morgan said the North London hospital was "making the best of all the technology they've got" to transform the experience for patients and staff.
Clinical Software
Machine learning software will be used track 32 million outpatient datasets with the aim of creating a roadmap to support staff and improve patient care.
AI and Analytics
2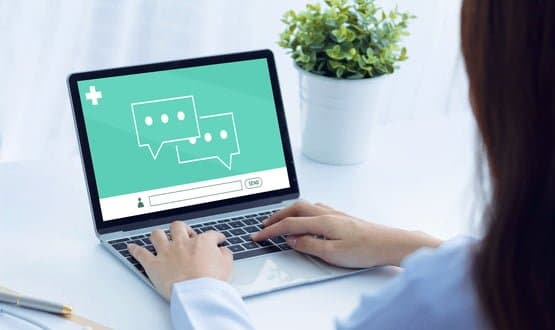 The NHS Long Term Plan commits to reducing physical outpatient appointments by a third, but finance directors have 'little or no' confidence it's possible.
Digital Patient
Two cancer treatment centres in the north west of England are introducing new patient flow management technology to help improve patient experience and run more efficient outpatient clinics.
Clinical Software