GPs must offer patients access to their 'detailed coded record' by the end of March next year; and NHS England has now released guidance explaining what this will mean.
Digital Patient
A hospital in Ireland plans to give patients access to their medical records by this time next year.
Digital Patient
Functionality to allow patients to view their detailed, coded GP record online is available in more than half of England's practices and will hit more than 85% this month.
Digital Patient
A quarter of smartphone users will be accessing their medical records by 2018, CCGs will be publishing new ratings, and the NHS will have taken further steps to restore public confidence in data and security, the health secretary has promised.
News
Nearly all GP practices in England are able to offer a variety of online services to patients, including access to a summary of their record, appointment booking, and ordering repeat prescriptions.
Digital Patient
Political parties keep promising patients online access to their medical records. EHI News editor Rebecca McBeth assesses progress in the latest feature on the coalition's big healthcare IT promises.
Feature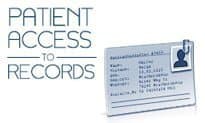 The government is optimistic about meeting its April deadline for patient access to online records, despite January figures revealing that thousands of practices were yet to offer the service.
Digital Patient
Patient.co.uk won an EHI Award last year for a mobile version of Patient Access. With deadlines looming for GPs to offer online services to patients, Fiona Barr reports on a timely winner.
Digital Patient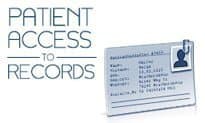 NHS England has reported a big jump in the proportion of patients who are able to access their GP records online.
News
Doctors in the cystic fibrosis units at Leeds Teaching Hospitals NHS Trust are using Emis to improve patient care and reduce their use of paper after upgrading to the latest version of the software.
News