Greater Manchester Commissioning Support Unit has deployed a private cloud to solve the problem of disparate systems left by primary care trusts.
News
Opinion is divided on the impact of the latest NHS reorganisation on local IT and information services, but many respondents to EHI Primary Care's latest survey are pessimistic about investment and development.
News
New GP IT arrangements are likely to see staff that currently provide GP IT support in primary care trusts delivering the same service as part of commissioning support units.
News
The Department of Health wants every patient in England to have been offered the opportunity to have a Summary Care Record by the end of 2013.
News
Health secretary Andrew Lansley put the cost of the latest reorganisation of the NHS at £1.2 billion over three years as the Health Bill was launched today.
News
The Commons' health committee has criticised the government's approach to implementing the latest round of NHS reorganisation and reform.
News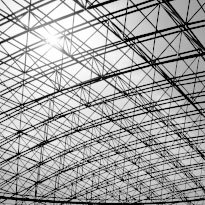 The Operating Framework for the NHS in England 2011-12 focuses on keeping control of finances as the latest round of reorganisation is implemented.
News
The government has set out its plans for pushing ahead with a massive shake-up of the NHS in England.
News
Between 30 and 40% of the staff who are currently employed in primary care trusts could find a role supporting commissioning in the new NHS, MPs heard this week.
News
NHS chief executive David Nicholson has said that NHS staff who do not support the changes in the white paper should leave the health service now.
News