Standardising community pharmacy information so it can be shared digitally should reduce the burden on GPs and lead to safer, more personalised care, writes Stephen Goundrey-Smith.
Feature
Ramandeep Kaur and Ronke Adejolu discuss the impact numerous titles are creating in the data, digital and clinical informatics field.
Feature
Use of the Electronic Prescription Service (EPS) is being rolled out nationally across urgent care settings following a successful pilot.
Clinical Software
9
Emis has launched new software to enable more than 2,500 community pharmacies to view patients' electronic GP records, following a push from pharmacists for better access to clinical information.
News
Access to the Summary Care Record is essential, a community pharmacist has said as NHS England considers launching a pilot scheme.
News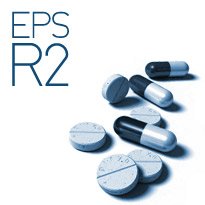 NHS Bury Clinical Commissioning Group has deployed the Electronic Prescription Service Release 2 to all of its practices and has the best usage figures in the country.
News
The first early adopter site for Release 2 of the Electronic Prescription Service is expected to begin this summer, according to the Department of Health. Care services minister Phil Hope told MPs in response to a parliamentary question that one GP system and one pharmacy system are completing the final stages of clinical safety testing. […]
News
Community pharmacists are lobbying to take part in the government's national identity card scheme by offering a biometric identity service.
News
One in four GPs have treated patients for adverse reactions to medicines bought online, according to a survey. The poll of 483 GPs carried out by GP newspaper found that 25% reported treating patients for adverse reactions to drugs bought on the web and a further 8% said they may have done so. Dr Bill […]
News
Telehealth Solutions has developed a series of 'pods' or touch-screen devices that it says can be used to support the national vascular checks programme. The government announced last year that it would begin rolling-out free vascular screening for 40-74 year-olds in April 2009. Primary Care Trusts have been told to develop their own informatics solutions to support […]
News