NHS England's new chief executive, Simon Stevens, has taken up the top job in health service management.
News
GE Healthcare today announced plans to invest $2 billion over the next five years to accelerate the development of innovative software for healthcare systems and applications.
News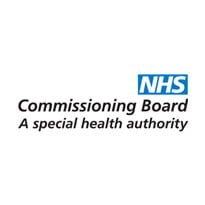 The NHS Commissioning Board has published its first planning guidance for the NHS, putting a new focus on outcomes and promising that far more consultant-level outcome data will be published.
News
More than 55,000 primary care records have been accessed by community, secondary and tertiary care providers in North Mersey over the past year as part of a local clinical pathways project.
News
Massive cuts at acute trusts are feeding into job losses, a preoccupation with finances rather than patient care, and cuts in IT investment, a survey by eHealth Insider has found.
News
Health secretary Andrew Lansley has warned the NHS it cannot expect the funding increases it has enjoyed in the recent past and it will not be protected from change.
News
The Department of Health has approved plans for healthcare providers to publish annual Quality Accounts on the NHS Choices website in an effort to increase accountability, drive quality and improve patient choice. The plans follow a three month public consultation, which finished in December, on the proposed framework for Quality Accounts, ahead of the legal […]
News
NHS Wakefield District has invested in a business intelligence system from COA Solutions to generate benchmarking information about its local population and to comply with Department of Health and regulatory requirements. The primary care trusts plans to make data from the system available to other commissioners in the area and, eventually, to the entire local […]
News
NHS IT will face tough times over the coming year and there will be changes to the National Programme for IT in the NHS whoever wins the coming general election. That is the view of more than 20 politicians, analysts, suppliers and IT managers asked to look ahead to 2010 by E-Health Insider. Many of […]
News
Nobody will ever be able to say that the NHS went un-warned about the tough financial times ahead. One of the big themes of 2009 was the likely impact of the credit crunch on the public finances and what that might mean for health service spending after 2011. As 2009 went on, the warnings about […]
News