Tim James is a nursing executive with Cerner. He has many years of experience as a paediatric nurse working in the NHS, and is co-chair of the RCN's eHealth Forum. He shares his passion for making the EPR sustainable with Digital Health.
Shared Records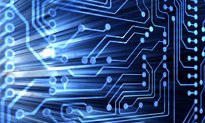 A consultation on plans to greatly expand the Hospital Episode Statistics dataset and make it available for electronic extraction attracted 164 responses.
News
The Royal College of Nursing has called for more nursing input into IT and more IT training for nurses after a survey uncovered a lack of confidence in clinical systems.
News
The CCIO Leaders Network held its second annual conference for nurses recently, and the event buzzed with enthusiasm for technology and the great things that can be done with the information it generates. Claire Read reports.
Feature
BYOD – bring your own device – has been a hot topic in the IT industry for months; but the idea has been slow to catch on in the NHS. Chris Thorne reports.
Feature
The Royal College of Nursing and Unison have added their voices to calls for a pause in the roll-out of NHS 111.
News
The Department of Health has expressed its "disappointment" with the decision of two royal medical colleges to announce their opposition to the Health and Social Care Bill.
News
Growing concerns about the government's plans to overhaul the NHS have been presented to health secretary Andrew Lansley ahead of the Conservative Party's health debate today.
News
The Royal College of Nursing's informatics expert has called for better evidence to convince nurses of the benefits of technology for patient care. Speaking during E-Health Insider's live video webinar Making Time to Care, Anne Casey said nurses need hard evidence of the benefits that can be achieved. She cited a survey by the RCN […]
News
The Royal College of Nursing has announced that it is developing a telecare and telehealth resource for its members. The RCN is encouraging members to participate in an online survey so it can find out what members needs are in relation to telehealth and telecare. The survey includes multiple choice questions such as 'what should […]
News