The Royal College of Physicians has called for a new approach to IT, built around "structured, standardised records", to underpin its new blueprint for hospital care.
News
Lyn Whitfield talks to the chair of the Professional Record Standards Body about record keeping standards and how they might be used to transform both IT and healthcare.
Feature
The Royal College of Physicians wants to develop a 'Hospital Health Check' model of aggregating available data on trusts.
News
A major new Professional Records Standards Body has been launched to promote the development of health and care records based on common record keeping standards.
News
A mental health discharge summary has been developed to standardise information GPs get when a patient is discharged from inpatient mental health care.
News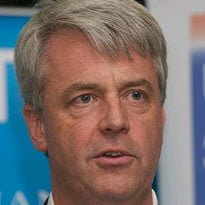 Health secretary Andrew Lansley has launched the EHI CCIO Leaders Network, saying the technology gap between the NHS and other sectors must be closed by leaders with patients in mind.
News
The Royal College of Physicians and NHS Connecting for Health have launched e-learning modules to support national standards for hospital record keeping drawn up by the RCP's Health Informatics Unit and signed off by the Academy of Royal Medical Colleges. The online tool allows users to complete training two modules; one covering the principles of good […]
News
Profession-wide standards for medical records in hospitals have been agreed for the first time.
News
NHS Connecting for Health and the Royal College of Physicians talk about the new standards issued for records in the NHS.
Feature
New standards for generic medical reporting have been developed by the Royal College of Physicians health informatics unit (HIU) and supported by NHS Connecting for Health. The college says that the purpose of the standards is to maximise patient safety and quality of care, support professional best practice and assist compliance with information governance and NHS […]
News