NHS IT chiefs took centre stage on the second day of Rewired – here is a roundup of some of the key discussions which took place. 
News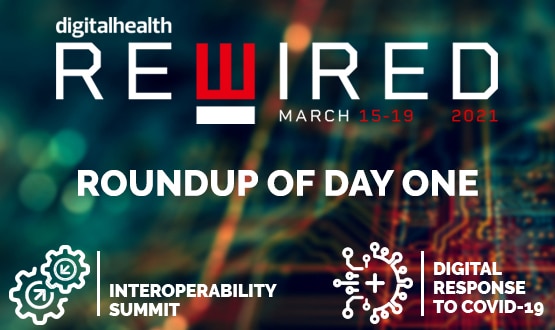 Rewired 2021 kicked off today with FHIR and the role NHS boards have played during the pandemic. Here is a roundup of some of the key points discussed. 
News
The creator of Fast Healthcare Interoperability Resources (FHIR) has told the Rewired audience that the project is pivoted around empowering the patient.
Interoperability
Digital Health Rewired starts on Monday so here are some of the key programme highlights that you won't want to miss during the week.
Feature
From putting patients at the heart of connected care to how the NHS has worked with tech giants – there is plenty to listen to during day three of Rewired.
News
The 2021 virtual edition of Digital Health Rewired will kick off in March with the Interoperability and Digital Responses to Covid-19 Summits.
News
Lisa Emery, CIO at the Royal Marsden NHS Foundation Trust, explains how she's looking at the digital response to the pandemic through an 'operational lens'.
Feature
Applications for the 2021 Rewired Pitchfest, the fast-paced digital health competition for early stage start-ups, innovators and entrepreneurs, have opened.
Digital Patient
Digital Health Rewired will return in 2021 as an exciting five-day virtual festival celebrating the very best of digital health.
News