NHS surgeons in Edinburgh and Milton Keynes have begun using the Versius robot for minimal access surgery (MAS) for the first time.
News
The Hertfordshire Partnership University NHS Foundation Trust has partnered with London HR analytics startup Saberr to pilot its latest bot.
News
This week's round-up includes the news that Leicester Royal Infirmary has installed a new pharmacy robot and Jersey is implementing e-prescribing in oncology.
News
Northumbria Healthcare NHS Foundation Trust has started a five-year clinical trial of rehabilitation robots to help stroke patients regain movement in their arms.
News
A robot used for dementia patients being trialled by NHS Western Isles is set to go into commercial production across Europe next year.
News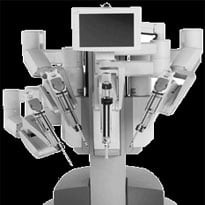 Sheffield Teaching Hospitals NHS Foundation Trust has bought a robot to help surgeons perform complex operations.
News
NHS Western Isles will put robots in the homes of people with dementia as part of a pilot scheme to keep them at home for longer.
News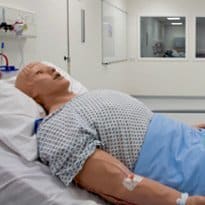 Stan and his family of robot patients are helping clinicians hone their skills in a newly opened medical training centre in Scotland.
News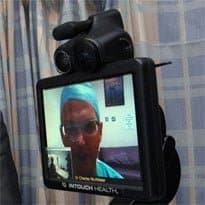 A telepresence robot that allows clinicians to remotely listen to a patient's heart and lungs is in use at a Northern Ireland health trust.
News
French robotics company, Robosoft, has created a robot that can speak, understand what is said to it and find its way around the house in order to assist dependent people at home.
News