Harrogate and District NHS Foundation Trust has digitised its maternity service, using the BadgerNet single neonatal record from Clevermed.
Clinical Software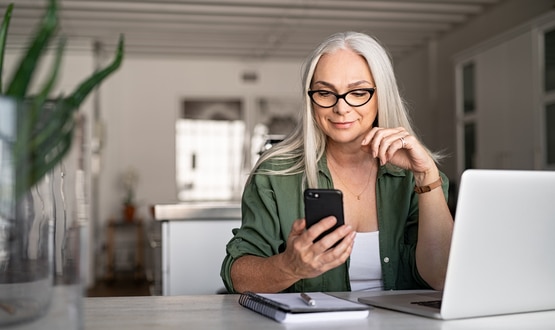 The NHS App is to gain new functionality to help patients take more control of their healthcare, including booking flu jabs and GP communication.
Digital Patient
3
Emergency physicians at Scarborough Hospital say introducing a GP clinical record viewer has been like "turning on a light."
News
Scarborough and North Yorkshire NHS Care Trust has become the first in the UK to go-live with a discharge plan and decision support product from RealTime Health. The trust, which signed the deal in October and began roll-out at the beginning of May, recently completed the deployment. Jim Gabriel, chief executive of RealTime told E-Health […]
News
The Guardian has released data on death rates following vascular surgery onto its datablog. The newspaper carried out a large-scale Freedom of Information request to obtain the data on vascular surgery from 116 hospital trusts. The FOI focused on the data collected by surgeons themselves as opposed to the data that is fed into the Hospital Episodes […]
News
The Dr Foster Hospital Guide 2009 has named 12 NHS trusts that it says have significantly underperformed on its new measure of patient safety. The guide, published over the weekend, identifies patient safety as the single most important element of hospital care. For the first time, it has introduced a Patient Safety Score, awarding scores of one to […]
News
Daloni Carlisle looks at the tools on offer and the use that trusts are making of them.
Feature
A confidential review of the two Local Service Provider versions of iSoft's iPM patient administration system carried out by Sheffield Teaching Hospitals NHS Foundation Trust concluded the system was not, in its team's opinion, "fit for purpose" and created "clinical risks", due to a series of performance issues. The team looked at versions of the […]
News
Sheffield Teaching Hospitals NHS Foundation Trust has abandoned plans to implement a new patient administration system from iSoft, the first stage of the local Care Records Service (CRS) software being offered to it under the NHS Connecting for Health programme. After delays stretching back to 2004, the independent foundation trust, one of the largest hospital […]
News
NHS Connecting for Health and its prime contractors have told a member of the Commons Public Accounts Committee that they will deliver at least 22 new patient administration system (PAS) replacements to NHS acute trusts by the end of October this year. The figure does not include any London trusts. To date the programme has […]
News